Spring Contact Gap Sensors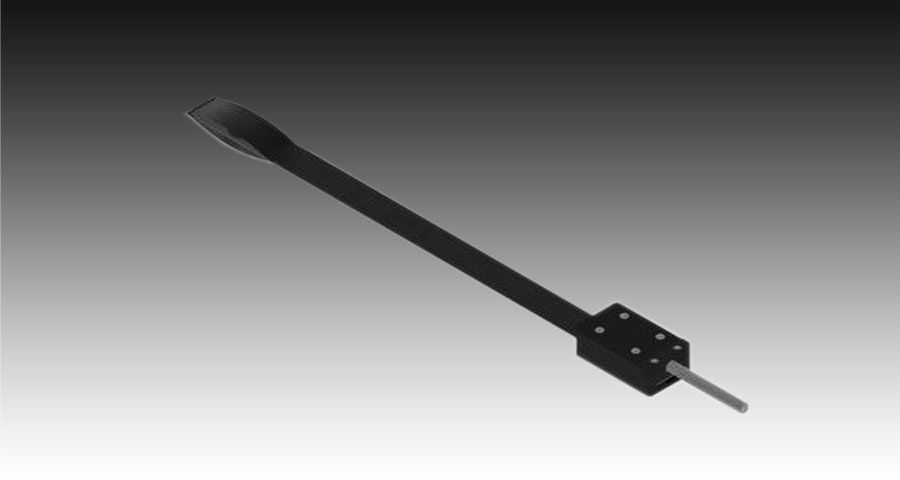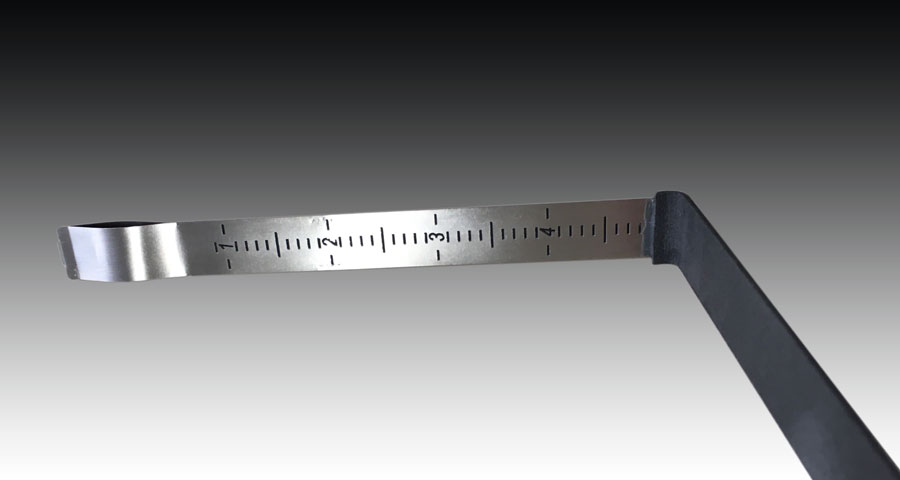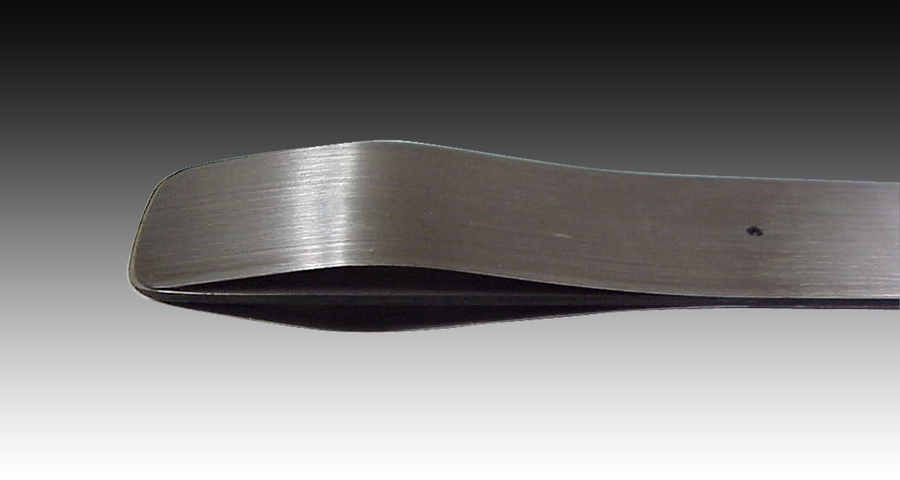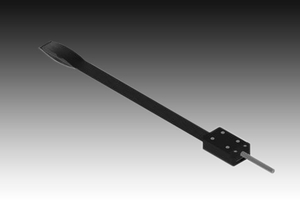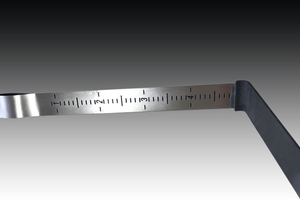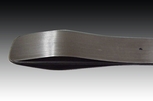 Spring Contact Gap Sensors
Capacitec Spring Contact Gap Sensors were developed in response to customers that required a more accurate and repeatable electronic method to measure gaps where one or both of the target surfaces are uneven or non-conductive. A contact wand is also used when one or both sides of the target gap are dimensionally smaller than the sensor. For example when measuring a commercial aircraft door edge gap, one target side typically measures only 0.0394" (1.0 mm). Another example where contact wands are used is in determining the air gap between the edge of a power turbine blade and the inside diameter of the casing. In this example the target side that has an odd shape is the radiused end of the turbine blade.
The Spring Contact Sensor is matched to a Gapman or Gapmaster3 which is well suited for the production environment due to its portability and ease of access to targets.
Here's how a portable spring contact wand blade length measurement system would be used to measure gaps between the edges of Power Turbine blades and the inside diameter of the casing.
A double-sided GPD-5 non-contact displacement sensor is installed onto a metal wand with two flexible leaf springs placed on top and bottom to provide the grounded target.
When the wand is introduced into the gap between the blade tip and the outside diameter of the Power Turbine casing, the leaf springs bend inward toward the sensors giving a precise reading of the air gap.
Electric motors for wind generators
The gap measurement is viewed on the Gapman or Gapmaster3 electronics package display and can be saved and sent to a host computer or USB.
Standard Spring Contact Sensor-Wands
Size Key: Inch (mm)
STYLES
WIDTH
Useable
Length
Minimum
gap
TYPICAL
RANGE
SPEC SHEETS
GPD-2 SERIES
GPD-2(.022)-A-150
0.394
(10.00)
5.906
(150)
0.025
(0.635)
0.065
(1.650)
5509-6947

GPD

-4 SERIES
GPD-4(.03)-A-350
0.394
(10.00)
13.780
(350)
0.035
(0.890)
0.110
(2.800)
5509-6999

GPS

-4.5 SERIES

GPS

-4.5(.012)-A-250
0.551
(14.00)
10
(250)
0.013
(0.318)
0.080
(2.00)
5509-7771

GPS

-4.5(.012)-A-350
0.551
(14.00)
90° Angled
13
(350)
0.013
(0.318)
0.080
(2.00)
5509-9186

GPS

-4.5(.014)-A-250
0.551
(14.00)
10
(250)
0.015
(0.368)
0.120
(3.05)
5509-9475

GPS

-4.5(.012)-A-450
0.551
(14.00)
17.7
(450)
0.013
(0.318)
0.080
(2.00)
5509-9185

GPS

-4.5(.012)-A-250
0.551
(14.00)
30° Angled
10
(250)
0.013
(0.318)
0.080
(2.00)
5509-9155

GPD

-5 SERIES
GPD-5(.022)-A-150
0.551
(14.00)
5.906
(150)
0.025
(0.635)
0.120
(3.000)
5509-7068

GPD

-5(.030)-A-500

.472
(12.00)
19.685
(500)
0.035
(0.890)
0.120
(2.800)
5509-8716

GPD

-5(.030)-A-800

0.472
(12.00)
31.496
(800)
0.035
(0.890)
0.120
(2.800)
5509-8541

GPD

-10 SERIES
GPD-10(.034)-A-150

1.063
(27.00)
5.906
(150)
0.035
(0.890)
0.300
(7.650)
5509-8667
GPD-10(.034)-A-350

1.063
(27.00)
13.780
(350)
0.035
(0.890)
0.300
(7.650)
5509-7574

GPD

-10(.034)-A-600

1.063
(27.00)
23.622
(600)
0.035
(0.890)
0.300
(7.650)
5509-9187